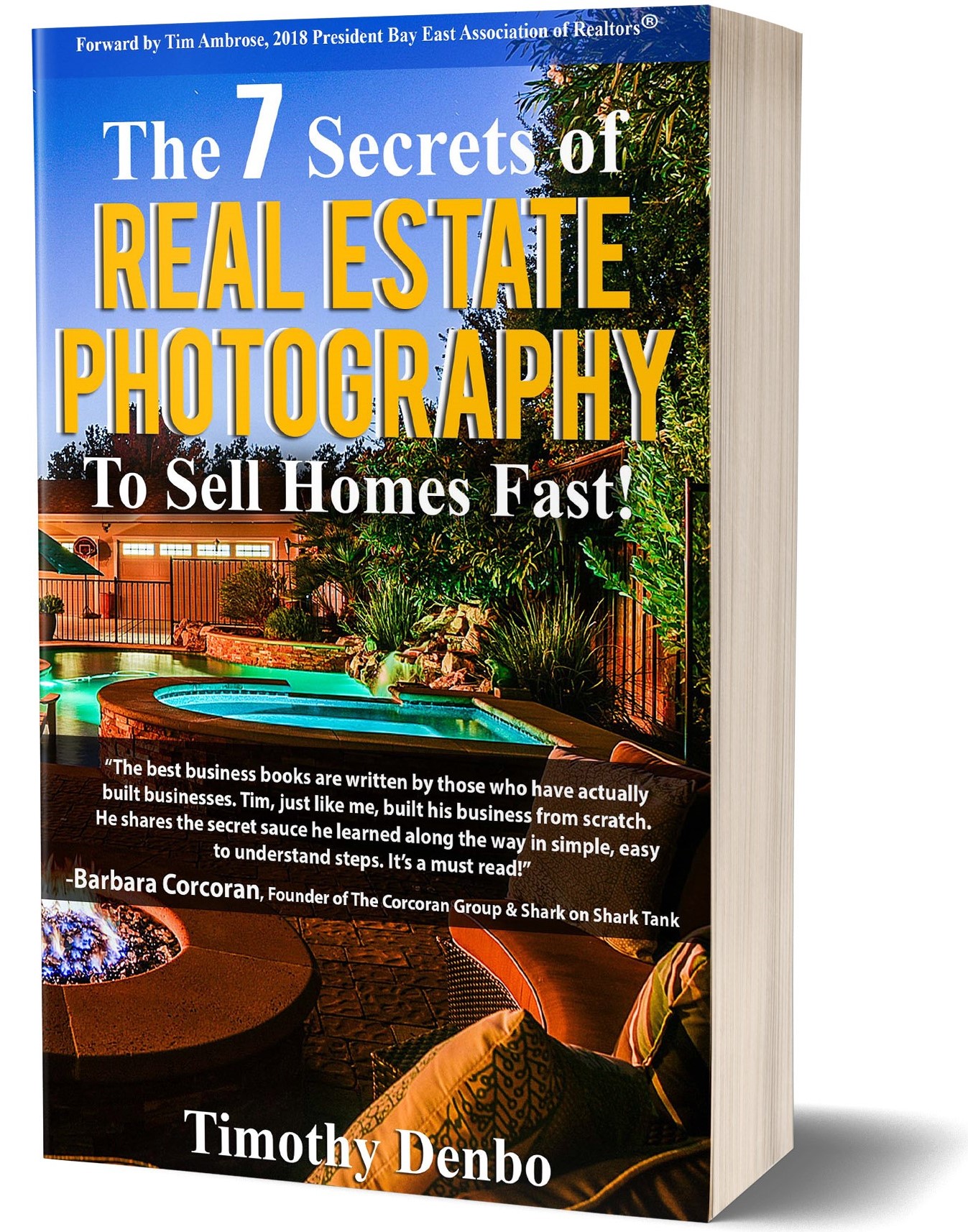 Tim Denbo, Best Selling Author
"The best business books are written by those who have actually built businesses. Tim, just like me, built his business from scratch. He shares the secret sauce he learned along the way in simple, easy to understand steps. It's a must read!"
-Barbara Corcoran, founder of The Corcoran Group & Shark on Shark Tank

RealEZPhotoFix
Do your photos need a little PRO touchup? Let RealEZPhotoFix convert your good photos to GREAT photos in 24hrs! Have a cloudy day, let RealEZPhotoFix change the sky to blue! How about a virtual twilight... RealEZPhotoFix does this and so much more! How about remove a car from the driveway or a virtual cleanup, let RealEZPhotoFix declutter rooms or add furniture to vacant, cold rooms using our Virtual Staging Service!

Domains, Web Hosting, Web Marketing, SEO
Purchase and manage your domains, create and manage your own websites, web marketing and even SEO packages! MyCafeDomains is the place to get it done! Domains start at under $5/month!! Need Search Engine Optimization (SEO), get it done for under $2 a month. Create your own website using the Web Builder for as little as $3.79/month!!

Increase your online lead conversions! Follow up fast with Top Producer® Success Suite.
Instant Lead Alerts on Your Smart Phone!
We text the leads directly to your smartphone when they come in. You will have immediate access to the consumer's contact information and property interest at your fingertips. Email marketing, CRM and so much more!

Get Live Demo of Top Producer

Build better connections with leads and customers Sales and marketing automation software built exclusively for small business success
Why Infusionsoft?
125,000 users trust Infusionsoft's award-winning automation software, backed by 16 years of helping small businesses succeed and a worldwide community of experts dedicated to your success.

ShareFile by Citrix
Need to share photos, documents or files? Need a business file sharing solution? Share files with co-workers and/or clients? Need an online backup of your desktop files? Need document sharing with proof of signature? It's all here! VirtualTourCafe uses and can easily recommend ShareFile by Citrix. We have used many different services and switched to ShareFile by Citrix. Ease of use, ease of sharing and feature rich! That is how I would describe the service.